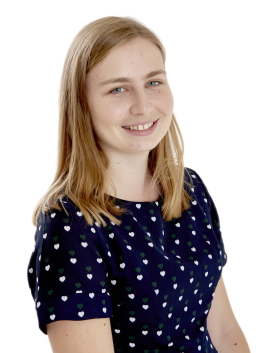 Support Anna-Marie Wallach
Anna-Marie is doing Relay in Exeter, supporting the Christian Union in the University of Exeter.
Relay is a ten-month programme run by UCCF, a charity which aims to give every student in Great Britain an opportunity to hear and respond to the good news about Jesus Christ.
Relay Workers equip, resource and encourage student Christian Unions whilst being discipled and trained by a member of UCCF staff.
Anna-Marie says...
From September I'm going to be doing Relay in Exeter, working with the Christian Union based at the University of Exeter, where I have been a student for three years.
During my time at university, the ECU was really important for my growth in faith and being equipped for evangelism, and I hope to be able to spend this year passing that on. University can also be a really key time for people to question their worldviews and encounter new beliefs - I'm excited to see what God will be doing among students at Exeter and to be a part of that!
To be able to do this, I need support both in prayer and financially. I would be very grateful if you would be able to prayerfully consider supporting me in this way.
Can you support Anna-Marie?
It costs on average £7,000–10,000 to cover the living and ministry expenses of a Relay Worker.
Having a team of people who partner financially and in prayer with Relay Workers means that they can:
Encourage CU students in their faith in the Lord Jesus.
Give biblically-grounded answers to students exploring Christianity.
Support CUs as they seek to give every student the opportunity to hear and respond to the gospel.