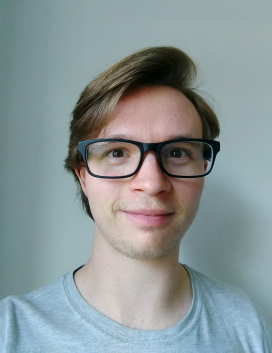 Support Carl Newell
Carl is doing Relay in Reading, supporting the Christian Union in the University of Reading.
Relay is a ten-month programme run by UCCF, a charity which aims to give every student in Great Britain an opportunity to hear and respond to the good news about Jesus Christ.
Relay Workers equip, resource and encourage student Christian Unions whilst being discipled and trained by a member of UCCF staff.
Carl says...
Many individuals who come to university have not heard the Good News of Jesus. UCCF work with Christian Unions across the country to give everyone on campus an opportunity to hear and respond to the Gospel. My role from September will be to work alongside Reading University Christian Union in its mission of spreading the Gospel. I will have the privilege of seekign to equip and support students during their walk with God and encourage them to tell others about Jesus.
As a recent graduate from Reading University, I already have links with students in the CU. I hope to deepen my relationship with God through training days, conversations and individual quiet times. This will allow me to better equip myself and others to share the Gospel.
Relay workers rely on the support of churches and individuals both prayerfully and financially, especially as this year brings new challenges with the Coronavirus. I would really appreciate prayer for myself and the CU to overcome these new challenges as we seek to meet students on campus or virtually. I am seeking to raise the necessary funds to allow myself to live in Reading and pay for training expenses. This would provide me with the exciting opportunity to share the Gospel at Reading University and support students' walk with Christ.
Can you support Carl?
It costs on average £7,000–10,000 to cover the living and ministry expenses of a Relay Worker.
Having a team of people who partner financially and in prayer with Relay Workers means that they can:
Encourage CU students in their faith in the Lord Jesus.
Give biblically-grounded answers to students exploring Christianity.
Support CUs as they seek to give every student the opportunity to hear and respond to the gospel.