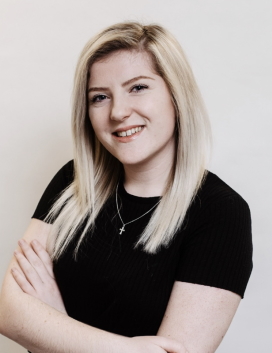 Support Chloe Kilcoyne
Chloe is doing Relay in York, supporting the Christian Union in York St John University.
Relay is a ten-month programme run by UCCF, a charity which aims to give every student in Great Britain an opportunity to hear and respond to the good news about Jesus Christ.
Relay Workers equip, resource and encourage student Christian Unions whilst being discipled and trained by a member of UCCF staff.
Chloe says...
In October 2018 I made the best decision I have ever made and gave my life to Jesus. This happened whilst I was a University student. Since then I have had a passion to know God on a deeper level and share this miraculous gift with others. To do this, I am stepping out in faith to be a Relay Worker, working with students in the same university I attended. Relay is an unfunded discipleship scheme for one year that will cost approximately £10,000 to cover living and ministry expenses. Quite the leap from the paid Occupational Therapist post I was expected to take!
I'll be working alongside the York St John University Christian Union. There I will receive training and support to speak about Jesus publicly and personally; grow in my own faith whilst leading others to do so too. What an exciting opportunity! Sharing my faith with people who have not yet had an opportunity to know God personally whilst also helping those who have to grow in their relationship with Him, is such a privilege.
To be able to do this effectively, however, I am asking for your support through prayer and finance. Prayer is crucial in this endeavour because, as Matthew Porter says, 'Nothing of lasting significance happens without prayer.' For those who would like to support me financially, that would also be greatly appreciated. Regular prayer letters will be sent to those who agree to support me and are added to my network.
Can you support Chloe ?
It costs on average £7,000–10,000 to cover the living and ministry expenses of a Relay Worker.
Having a team of people who partner financially and in prayer with Relay Workers means that they can:
Encourage CU students in their faith in the Lord Jesus.
Give biblically-grounded answers to students exploring Christianity.
Support CUs as they seek to give every student the opportunity to hear and respond to the gospel.