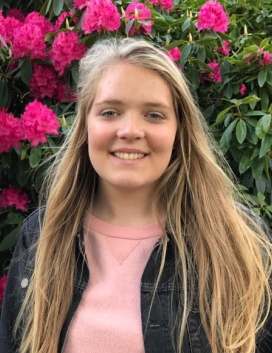 Support Jen Nash
Jen is doing Relay in Newcastle Upon Tyne, supporting the Christian Union in Newcastle University.
Relay is a ten-month programme run by UCCF, a charity which aims to give every student in Great Britain an opportunity to hear and respond to the good news about Jesus Christ.
Relay Workers equip, resource and encourage student Christian Unions whilst being discipled and trained by a member of UCCF staff.
Jen says...
Hello, my name is Jen and I will be the Relay worker for Newcastle University and will be moving down from Edinburgh in August. I'm really looking forward to being in a different city and getting involved with the Christian Union. I will be focussing on training and encouraging the students to understand the importance of sharing the Gospel on campus. I am also excited to meet lots of new people and see how God is going to use and challenge me over the course of this next year. As well as equipping Christians, I will also hope to meet up with non- Christians to read the Bible. This was something which I really enjoyed doing whilst studying at Glasgow University and is something which I am really eager to continue to do during my time on Relay.
Doing Relay in Newcastle is something which I cannot do in my own strength, and it is so important that I have people praying for me as I go on this journey and I will regularly provide updates with how God is working in Newcastle.
I am also dependent for my financial needs over the course of the year on supporters and it would be great if you would consider partnering with me as I seek to serve God in Newcastle. I am really excited for this year and would love if you could partner with me.
Can you support Jen?
It costs on average £7,000–10,000 to cover the living and ministry expenses of a Relay Worker.
Having a team of people who partner financially and in prayer with Relay Workers means that they can:
Encourage CU students in their faith in the Lord Jesus.
Give biblically-grounded answers to students exploring Christianity.
Support CUs as they seek to give every student the opportunity to hear and respond to the gospel.