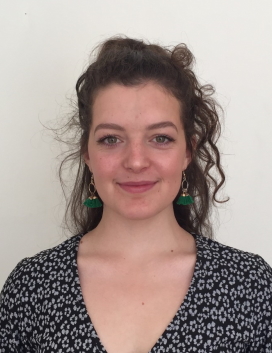 Support Lydia Pickett
Lydia is doing Relay in Cambridge, supporting the Christian Unions in Anglia Ruskin University - Cambridge Campus and the University of Cambridge.
Relay is a ten-month programme run by UCCF, a charity which aims to give every student in Great Britain an opportunity to hear and respond to the good news about Jesus Christ.
Relay Workers equip, resource and encourage student Christian Unions whilst being discipled and trained by a member of UCCF staff.
Lydia says...
I'll be working in Cambridge with the students of Cambridge University and Anglia Ruskin University. I can't wait to get stuck in!
Alongside some solo study, I'll be coming alongside Christian students seeking to share the good news of Jesus with students God has put around them. Anglia Ruskin University CU is on the smaller side, while Cambridge CU is very large, comprised of groups sharing Jesus in their colleges (I'll be getting stuck into one of these college groups), and University-wide outreach.
I'm excited to help students in these different settings creatively engage with the people around them. It is going to be a fresh challenge to adapt to the Coronavirus situation. I'll be sending out prayer letters so do sign up if you'd like to get one! I'd also appreciate financial support to help me cover the costs of this year! I need to raise about £10,000 for the year. Much love, Lydia.
Can you support Lydia?
It costs on average £7,000–10,000 to cover the living and ministry expenses of a Relay Worker.
Having a team of people who partner financially and in prayer with Relay Workers means that they can:
Encourage CU students in their faith in the Lord Jesus.
Give biblically-grounded answers to students exploring Christianity.
Support CUs as they seek to give every student the opportunity to hear and respond to the gospel.