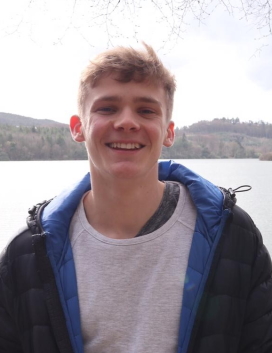 Support Zac Powell
Zac is doing Relay in Leeds, supporting the Christian Union in the University of Leeds.
Relay is a ten-month programme run by UCCF, a charity which aims to give every student in Great Britain an opportunity to hear and respond to the good news about Jesus Christ.
Relay Workers equip, resource and encourage student Christian Unions whilst being discipled and trained by a member of UCCF staff.
Zac says...
Hello! This coming year I will be doing relay in Leeds, working with students from the universities around the city. I'm super excited and looking forward to getting stuck in and meeting the students that I'll be partnering in mission with.
This means over the coming year I'll be supporting those students in their mission. I'll do this through leading Bible studies in small groups and with individuals, encouraging Christian students to think about how to share what they believe effectively, and generally helping out with giving every student the opportunity to hear and respond to the good news that Jesus offers. I'll also be growing personally as a follower of Jesus, through study, discipleship and learning to speak clearly and simply about my saviour.
The Relay programme is voluntary, so I will be relying on financial support from a network of supporters. If you are able to support me, financially or in prayer, I would be glad to add you to my network. I will be sending out a regular prayer letter for updates and requests which you can sign up to receive below.
Can you support Zac?
It costs on average £7,000–10,000 to cover the living and ministry expenses of a Relay Worker.
Having a team of people who partner financially and in prayer with Relay Workers means that they can:
Encourage CU students in their faith in the Lord Jesus.
Give biblically-grounded answers to students exploring Christianity.
Support CUs as they seek to give every student the opportunity to hear and respond to the gospel.