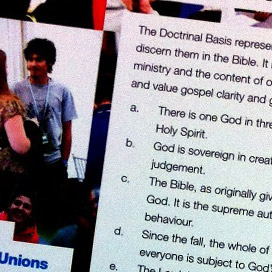 Why we have a Doctrinal Basis
Since the very earliest days of the Church, Christians have written summaries of their belief for themselves.
Some small summary confessions of faith can be found within the bible itself (for example, 1 Timothy 3:16). Then, the early post-apostolic Church produced definitive statements of essential Christian belief, such as the Apostles' Creed and the Nicene Creed, that are still considered benchmarks of orthodoxy. Download this article by Mike Reeves for a more in-depth analysis about why UCCF Christian Unions have a doctrinal basis.